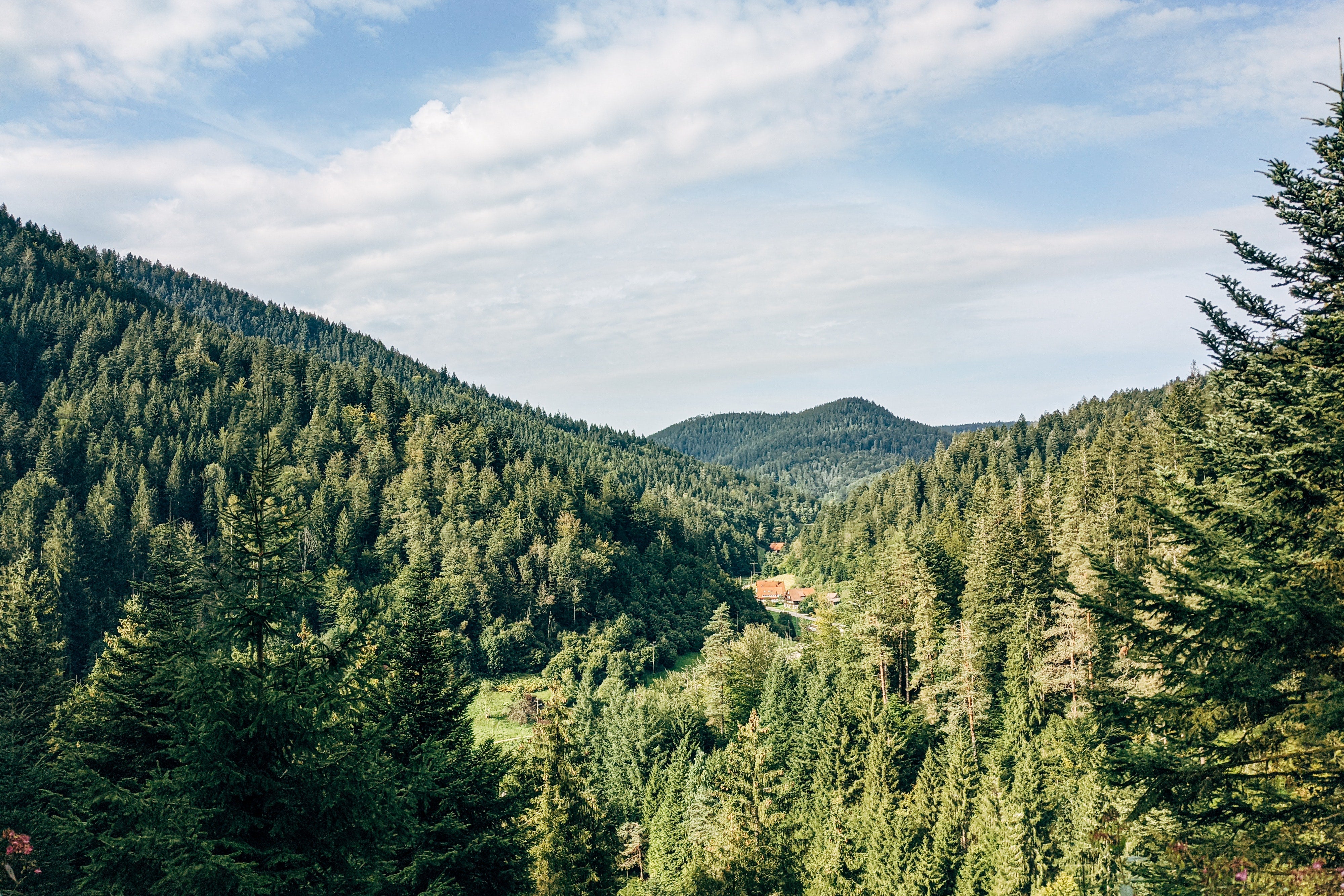 NEWS
Planting for a brighter future
6 min read

Essential Takeaways
Natural disasters, such as wildfires and insect and disease outbreaks, jeopardize our forests.
We're collaborating with the National Forest Foundation to plant trees in the U.S. and help restore our forests.
We're pledging to plant 30,000 trees this month. This happens with the help of our customers. With each purchase, a portion of the purchase goes to planting a tree.
Our forests need our help
Forests are the heroes of our planet: they create oxygen, remove air pollution, prevent soil erosion, filter our water, create healthier and safer communities, and are a vital habitat for wildlife. Unfortunately, urbanization, illegal forestry practices, and natural disasters, such as wildfires, insects, and disease outbreaks, jeopardize our forest and our planet.

Help plant more trees
To help restore our national forests and fight global change, Cymbiotika has partnered with the National Forest Foundation. From April 1st until April 30th, every purchase made on Cymbiotika.com will help plant a tree.

You can read more about the National Forest Foundation here.

Source: National Forest Foundation

Cymbiotika's goal this year is to help plant 30,000 trees. Why? Because by planting more trees on our National Forests, we are investing in healthy forests for today and future generations.

Help us reach our goal!

Sometimes it is so easy to get caught up in everyday life that we forget our dependence on earth. We'll go about our routines and maybe like a photo with the hashtag #happyearthday, but all-in all, we take a lot for granted.

This year, I want to make a larger effort to live sustainably and help protect the planet's natural resources and leave the Earth better than we found it.

What you can do
Every day we make choices that affect the environment, the climate, and other species. From what we eat to how much water we use, there's a lot we can do to reduce our environmental footprint to leave more room for nature. By making small changes and working towards our goal, we can help fight global climate change and ensure wildlife have healthy places to live.

Here are other ways you can help preserve our forests:
Reduce, reuse, and recycle.

Every product we purchase leaves an environmental footprint when we put things into perspective. From the materials used to create it to the pollution emitted during manufacturing to the waste that ends up in landfills, what we do has a domino effect.

Ditch the plastic.

Thousands of marine mammals are killed yearly after ingesting plastic or getting tangled up in it. You can help keep our marine life safe by reusing bags when you shop, ditching single-use water bottles, and avoiding products made from or packaged in plastic.

Be mindful of your water usage.

Water conservation is critical—as our population grows, we increase the demand on the country's water sources, and we face many unprecedented droughts.
Participate in events or donate to organizations. 

This is a great transition into the importance of getting involved with your community. When you collaborate with organizations or brands, you have an incredible chance to support a cause where you'll have an impact.
For more tips on how to live more sustainably, click here.

Summary
We need to work together to defuse the crises that are in front of us. From climate change to habitat loss and ocean pollution, climate change affects all of us.  
Although reducing your environmental footprint and living more sustainably can be incredibly daunting, you have more power and impact than you think. Don't believe me? Read this quote and think again:
"Anyone who thinks that they are too small to make a difference has never tried to fall asleep with a mosquito in the room." - The Dalai Lama
Whatever you do, do it with intention and purpose. And remember, our strength may be limited when we are alone, but with an empowered community, anything is possible. 
Catch you later,
Jeremy



Jeremy Gross
Author
I'm all about these three things: fitness, success, and my family. In my free time, I love playing soccer with my eight-year-old and going on hikes with my wife. I think exercising is one of the most important things you can do for your health, and I want to make sure I'm the best and healthiest version of myself for my family. As a fitness fanatic, I'm always on the hunt for new and clean products to help me perform better. Cymbiotika's Creatine+ was the first product that got me hooked. I felt more energized during my workouts, trained better, and recovered faster. I'm stoked to be here and share my health nuggets with the Cymbiotika crew and the rest of the world.

Reviewed by: Dr. Pejman Taghavi
Medical Director, Hollywood Healthcare
Clinical Instructor, Ronald Reagan UCLA Medical Center
Dr. Pejman Taghavi is a specialist in the field of Diagnostic and Interventional Abdominal and Musculoskeletal Radiology. As medical director of Hollywood Healthcare and faculty at UCLA Medical Center, Dr. Taghavi offers extensive expertise in the field of radiology, with publications in the Society of Skeletal Radiology and Chicago Radiological Society, among others. Dr. Taghavi is passionate about the healing of muscles and joints without relying on oral pain medications. Dr. Taghavi has experience working with high-level athletes from the LA Lakers, LA Dodgers, and UCLA Bruins.

Sources: