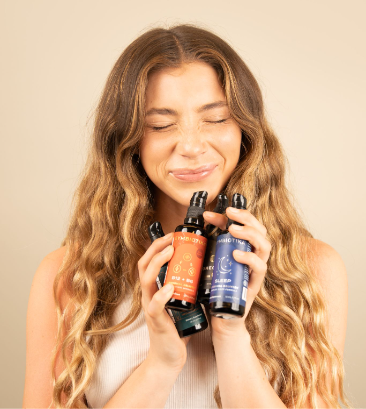 EDUCATION
Cymbiotika's Subscribe & Save: 6 Things to Know
6 min read
Essential Takeaways
Bundles subscriptions are a great way to save on your supplements.
We share six things to know so that you maximize your time with Cymbiotika's bundle subscriptions.

1. You get even more rewards and discounts with Arise
When you sign up for a Cymbiotika subscription, you are automatically enrolled in Arise, Cymbiotika's community that allows members to connect, share experiences, and receive valuable support. Members can save up to 30% off, get early access to new products, and unlock free shipping. With life's ever-changing complexities, Arise provides the resources and support you need to stay on track with your health goals.




2. The more you buy, the more you save
Bundle & Save makes it easier for you to prioritize your health without breaking the bank. With this subscription program, the more items you include in your monthly subscription, the more you save. This is particularly beneficial if you take multiple supplements. We know that investing in your health can be a significant financial commitment, but the long-term benefits of taking care of your body are immeasurable. By taking the step towards better health, you are investing in a better quality of life, and Bundle & Save makes it all the more accessible.




3. Wellness comes directly to you
With a subscription, you don't have to worry about running out of your daily supplements or having to make a trip to the store to restock–wellness comes directly to you monthly. This convenience saves you time and effort and ensures you don't miss a dose.




4. Having a subscription ensures you have a consistent routine
By receiving your supplements regularly, you're more likely to stick to your supplement regimen, which can lead to better results. Having a consistent schedule frees up your time and takes the guesswork out of when to reorder your supplements, ensuring you always have what you need when needed. Remember, failing to plan is planning to fail!




5. You have full control over your subscription
With a Cymbiotika subscription plan, you can customize your order to fit your individual needs. If you have areas of concern but don't know where to start, you can take Cymbiotika's free health quiz. After the quiz, you'll receive a unique and customized supplement routine specific to your health goals. You can also hand-select the supplements you want to receive each month and adjust your order as needed.




6. Flexibility allows you to customize your plan to fit your changing needs and preferences
Our subscriptions come with a fully accessible portal where you easily access and modify your subscription. You can see your purchase history, modify your order date, and see rewards and other member-only benefits in the portal. If you have any questions or need support, you can always reach out to our excellent customer service team for outstanding support.