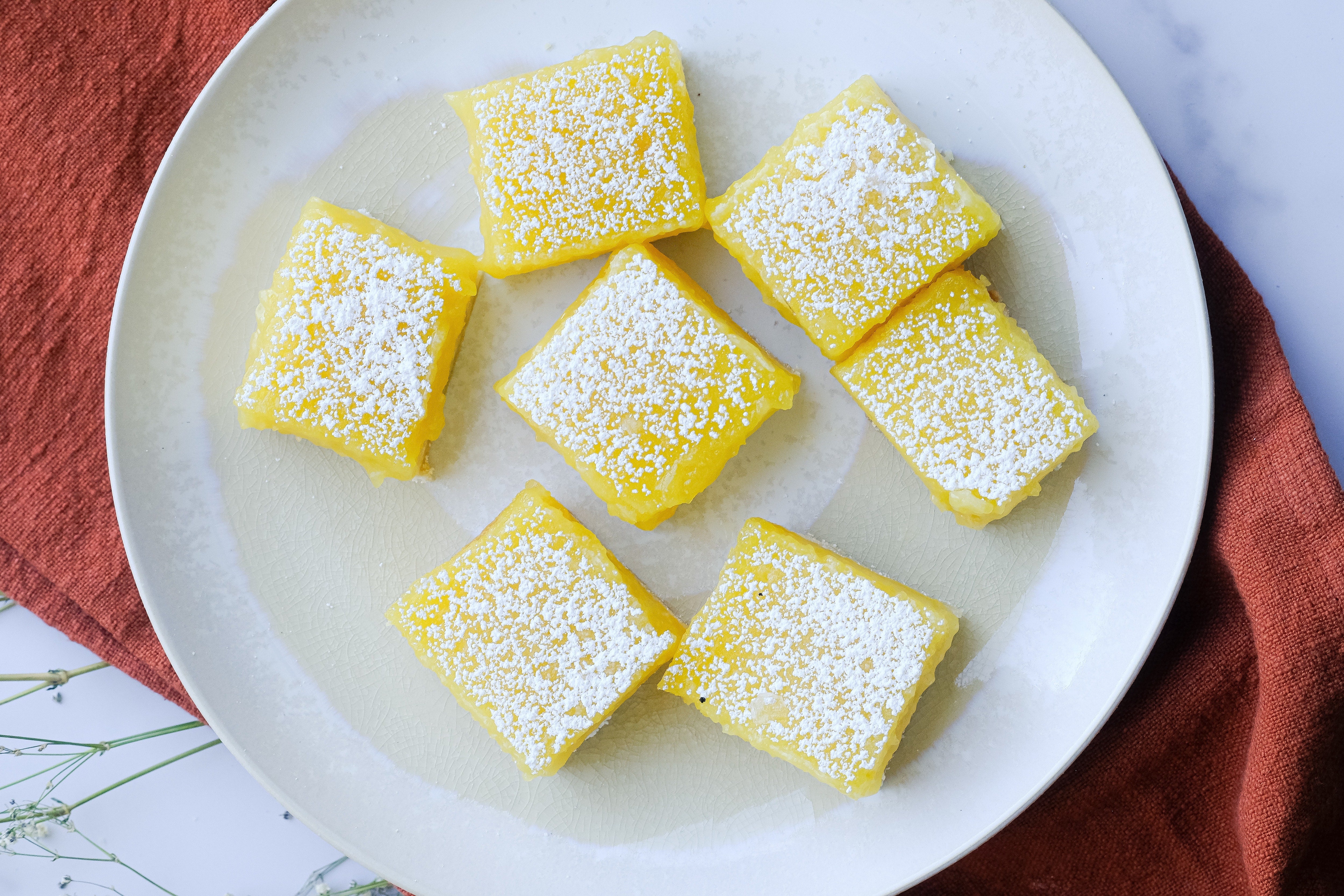 A keto, vegan, sugar free dessert that supports heart health and immunity. 
These lemon bars are one of our favorites-- the flavor is refreshing and they have a creamy texture that melts in your mouth. This is a great party favorite and a nice treat to share with family. Enjoy this dessert that is healthy and healing for your body!! 
Time to create: 33 mins
Yields: 12-16 bars
Ingredients:
12 oz vegan cream cheese (may also be made with real cream cheese) 

1 cup coconut yogurt (make sure to get a plain yogurt without added sugar)

2 tbsp lemon juice

2 tbsp lemon zest (this is key for their flavor!)

½ cup monk fruit granules 

4 tbsp almond flour 

⅛ tbsp of turmeric powder

20 pumps of Syngery D3 K2 CoQ10
Optional Crust:
1 ½ cup almond flour (fine)

4 tbsp melted butter or coconut oil 
Optional Topping:
Instructions:
Preheat the oven to 350 F. Combine the crust ingredients, if using. Press into a parchment-lined 8×8 pan. Meanwhile, combine remaining ingredients in a blender or food processor until smooth. (Don't over-beat, which could cause cracking.) Pour over the crust, and bake for 25 minutes. Do not open the oven door (not even to check), but turn off heat and let sit for 8 minutes. Take out the still-undercooked bars and let cool completely, then refrigerate a few hours until firm.
Leftover bars can be refrigerated or frozen. :)