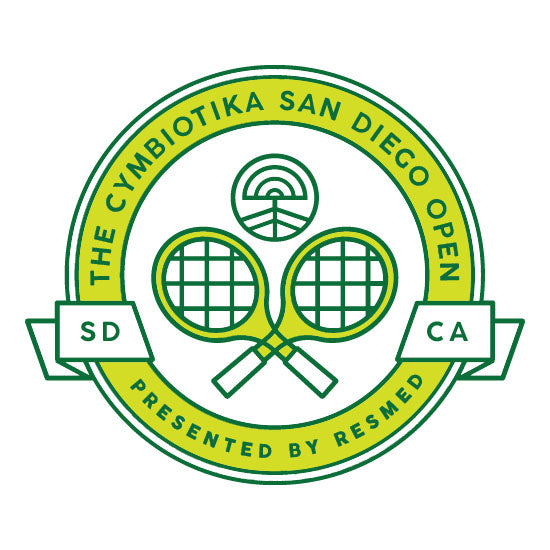 San Diego, CA - September 14, 2023 - Cymbiotika, a leading health and wellness company committed to creating clean, premium nutritional supplements, is proud to announce its partnership as the title sponsor of the prestigious San Diego Open. As a result of this collaboration, the event will now be known as the Cymbiotika San Diego Open.
The Cymbiotika San Diego Open was one of the most highly anticipated tennis tournaments of the year, attracting top-ranked players from around the globe like Tunisia's Ons Jabeur and  Greece's Maria Sakkari. Taking place from September 9th to September 16th, the tournament has proven an exciting display of skill, strategy, and sportsmanship within its first days.
"For us, the Cymbiotika San Diego Open is not just a tennis tournament; it is the manifestation of our commitment to supporting individuals on their journey toward better health and reaching their highest potential," said Durana Elmi, Cymbiotika Founder, and COO. "With this sponsorship, we will create an unforgettable experience for players, spectators, and the broader community. We are humbled to celebrate the spirit of competition, resilience, and the remarkable achievements of these women. We look forward to a fantastic tournament and a shared celebration of excellence in sports and well-being."
Durana Elmi has shown steadfast commitment to supporting this event and its players. Elmi also continues to support the Women and Wellness initiative created by the Barnes Tennis Center. This program helps young girls and women improve their health and wellbeing, making wellness accessible to women at any age.  
The Cymbiotika San Diego Open continues to take place until the finals on September 16th.  
For more information about the Cymbiotika San Diego Open and to stay updated on the latest news and developments, please visit cymbiotika.com or follow us on social media channels.