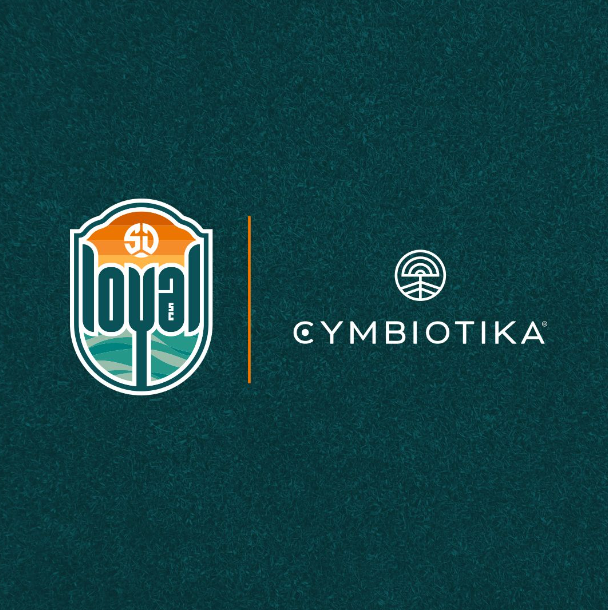 San Diego, CA - June 5, 2023 - Cymbiotika, a leading health and wellness company committed to creating clean, premium nutritional supplements, is thrilled to announce its official sponsorship of The San Diego Loyal Men's Soccer Team. The partnership, which will commence on June 5th, 2023, marks an exciting collaboration between two organizations that promote health, excellence, and community.
As a company that values health and well-being, Cymbiotika strives to empower individuals on their journey toward optimal health. By joining forces with The San Diego Loyal, a prominent force in the city's vibrant sports community, Cymbiotika aims to inspire athletes and fans alike to achieve their full potential both on and off the field.
The sponsorship represents a shared vision between Cymbiotika and The San Diego Loyal. Both organizations are committed to fostering a culture of wellness, promoting teamwork, and uplifting the local community. Through this partnership, Cymbiotika will actively contribute to the team's success and growth while reinforcing its core values of integrity, authenticity, and innovation.
"We are excited to embark on this partnership with The San Diego Loyal Men's Soccer Team," said Shahab Elmi, CEO of Cymbiotika. "Their dedication to excellence and community resonates strongly with our brand ethos. We proudly support these exceptional athletes and their pursuit of greatness on and off the field."
As part of the sponsorship agreement, Cymbiotika will provide comprehensive support to The San Diego Loyal, such as product collaborations and various promotional activities. Additionally, the Cymbiotika logo will be featured on the team's jerseys, showcasing the partnership and bringing greater visibility to the brand's commitment to health and wellness.
The San Diego Loyal Men's Soccer Team, known for its skilled players and passionate fan base, competes in the prestigious USL Championship. This partnership will further elevate the team's league position and enhance the fan experience.