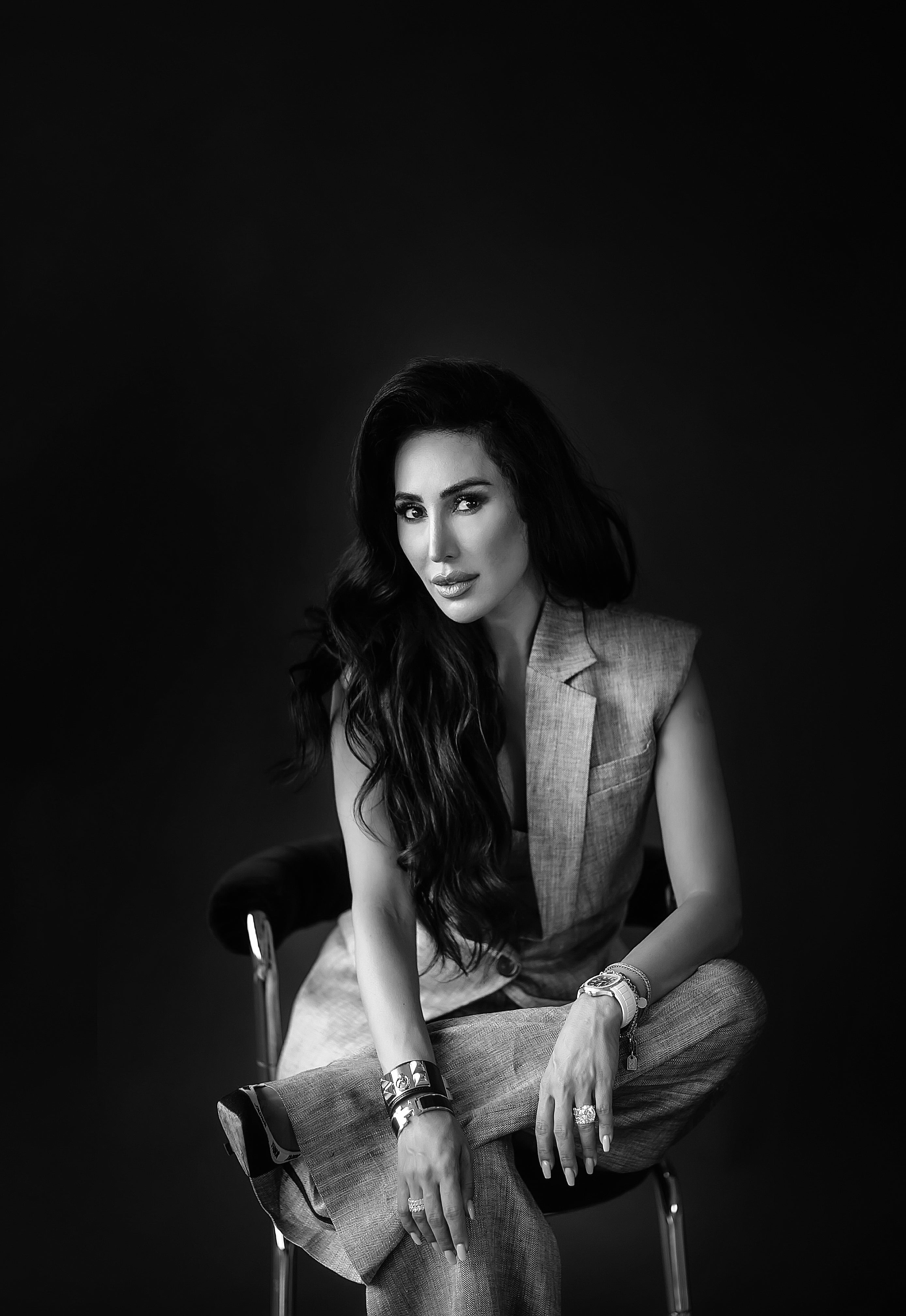 If you want to see more innovation and creativity from your employees, you need to make sure you've cultivated an inclusive and diverse workforce. Try these four strategies to support the women on your team and achieve your goals.
BY DURANA ELMI • MAY 29, 2023
In today's competitive business landscape, diversity and inclusion are more important than ever. Why? A diverse workforce fosters innovation and creativity, contributing to a more equitable and inclusive society while also allowing your business to pivot and remain flexible in a constantly changing environment.
As co-founder and chief innovation officer at Cymbiotika, I'm proud to be a leader in this effort and I've made it my mission to empower the women on our team and advocate for gender equality. Using these strategies at my own company has helped create a work environment that empowers our women team members to lead more successful lives, both personally and professionally. Adding them to your own business's strategies can help you do the same.
1. Nurture growth and development through mentorship
Nurturing my team's growth and development — particularly the incredible women among us — is a responsibility I not only wholeheartedly embrace but also take very seriously. Mentorship uplifts and empowers women, helps them better recognize their own innate power and potential, guides them to tap into their unique strengths to reach their career goals and develops them into confident leaders who are ready to inspire others, creating a cycle that brings us closer to a more equitable future.
Have you had a mentor who supported you in your growth as a business leader? Maybe you have one today. Mentoring holds a profoundly significant place in my own personal and professional development.
Note your own personal mentoring style and get to know the benefits of that style (and any potential disadvantages). My personal mentoring style is gentle, as my goal is to provide guidance, encouragement, and advice to help my mentees more gracefully navigate the incredible variety of challenges and opportunities they are likely to encounter in the workplace. If you are also dedicated to creating a nurturing environment where women can grow and thrive, providing mentorship opportunities to your team is the best place to start.
2. Foster growth through connections
We all need a safe haven to share stories and connect on a deeper level. Workshops and other team-building events and gatherings are a great way to bring women together and help cultivate a culture of trust, inclusivity and empathy so that women can uncover their common ground, connect and develop deep and meaningful relationships with people they otherwise might not have had the opportunity to meet.
In addition to helping women bond with their teammates and build camaraderie, these uplifting workshops and events also serve as a vibrant platform for personal and professional growth, and participation in these activities presents women with a golden opportunity to develop new skills, broaden their networks and inspire one another by sharing valuable life lessons.
3. Cultivate a culture of support and inclusivity
There is immense value in providing women with opportunities to develop their talents and skillsets by making internal hiring and growth a priority. A more inclusive environment helps ensure all employees that they are valued, respected and genuinely supported.
Encourage open communication and collaboration among team members to foster a warm and uplifting environment. By investing in the professional development of your employees and equipping them with the necessary resources and opportunities to enhance their skills and knowledge, such as training programs, workshops and seminars, employees will not only see your company's commitment to their success, but they are also more likely to achieve their full potential.
4. Become a champion for equality and social change
As a business owner, you have a powerful platform to promote policies that support women's rights. What are you passionate about? Your passion can help guide you toward meaningful initiatives for both your organization and you personally to support.
For example, I'm a passionate advocate for promoting women's leadership, and I demonstrate that passion in tangible ways by supporting policies that enhance women's health and wellness, such as Helping Hands for Afghans, a nonprofit agency I founded that benefits Afghan refugees as they resettle into their new lives. Through advocacy and philanthropic work, my company becomes a more supportive and inclusive environment for women to achieve their goals.
Investing in your team and creating a more supportive and inclusive environment for women gives them room to grow and achieve goals both in and out of the work environment. By championing policies that promote gender equality and using your platform to raise awareness about crucial issues, you can help contribute toward a more equitable and just society.
Making mentorship, professional development opportunities and advocacy a part of your business's culture is the key to empowering women — or any other historically disadvantaged or underrepresented group — in the workforce.
What change can you make today to make your business a more inclusive and empowering place to be?
ENTREPRENEUR LEADERSHIP NETWORK® CONTRIBUTOR
COO and Co-Founder of Cymbiotika
Durana Elmi is a visionary entrepreneur who, after escaping the confines of Afghanistan, has made an indelible mark on the world of business as co-founder and COO of Cymbiotika, a cult wellness and celebrity favorite brand that is taking the industry by storm.
Link: https://www.entrepreneur.com/growing-a-business/4-strategies-to-empower-women-in-the-workplace/451992