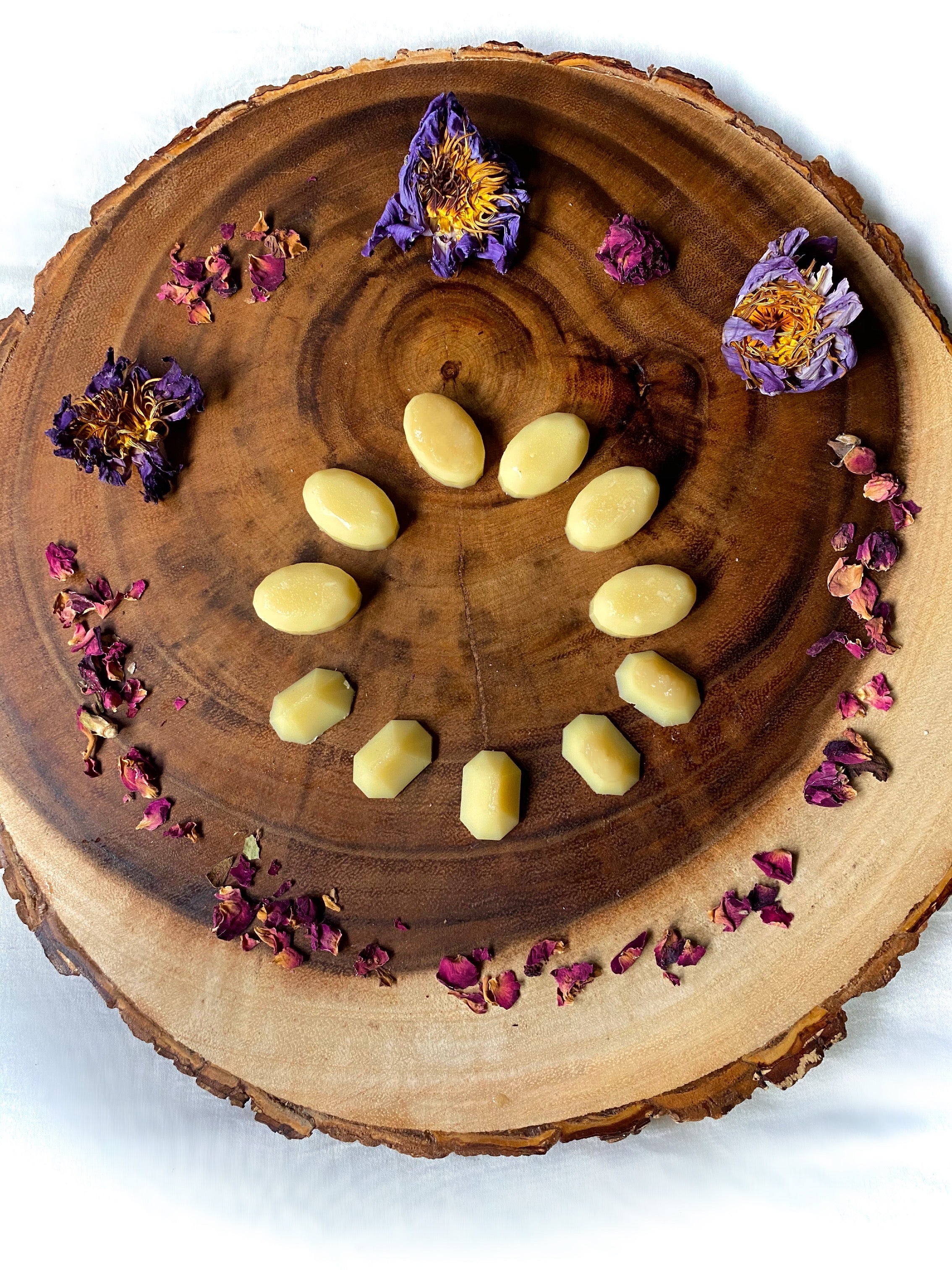 With the launch of our new Adrenal Super Tonic, we wanted to get creative with a fun and easy recipe infused with this delicious biodynamic formula for you all to try at home.
We have created the best vegan white chocolates, made from simple yet nutrient dense ingredients, that are loaded with herbs and adaptogens from our new Adrenal Super Tonic that help support the immune system and the body's stress responses. 
Recipe:
Ingredients:
1 cup cacao butter

⅓ cup coconut oil

¼ cup organic maple syrup

⅓ cup shredded coconut flakes

6 pumps of Adrenal Super Tonic
Directions:
Fill a small pot with water and bring to a boil. Place cacao butter in a glass bowl or stainless steel double boiler melting pot above boiling water and stir until melted

Remove from heat and stir in coconut oil, maple syrup, coconut flakes & Adrenal Super Tonic

Pour mixture into chocolate molds or a mini muffin tray

Place molds or tray in fridge or freezer to harden (1-2 hours)

Take out of the fridge or freezer & enjoy! :)
We hope you get to enjoy these delectable chocolates… and as always, if you decide to make them, let us know what you think about them & tag us in your creations on social media!
With love and gratitude,
The Cymbiotika Team