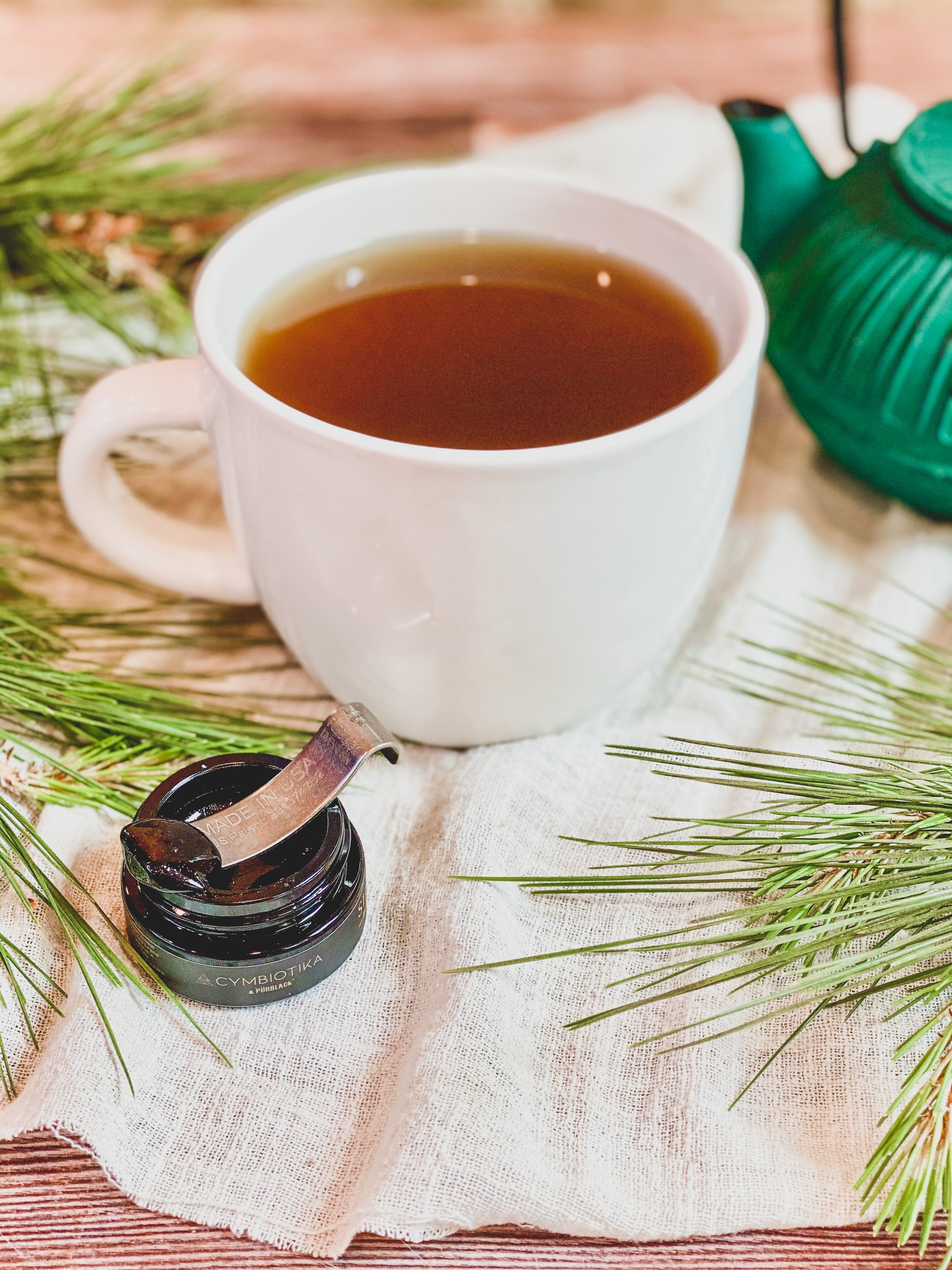 If you're reading this, you're most likely already on board with keeping yourself and your family healthy so you can feel good year round… and this tea is an immune booster like no other that you don't want to miss out on!
Pine needle tea has been used for medicinal purposes by indigenous cultures for thousands of years and is best known for its abilities to:
⟁ strengthen the immune system due to its high levels of Vitamin C 
⟁ prevent respiratory infections
⟁ stimulate circulation
⟁ halt blood clotting due to the shikimic acid it contains
⟁ increase cognitive performance
⟁ improve eyesight, hair, and red blood cell production due to its high levels of Vitamin A
⟁ reduce free radicals due to its antioxidant content
⟁ relieve coughs, chest congestion and sore throats & more!
With this being said, there are 20 known toxic varieties of pine trees, so we recommend doing your research or working with a trained herbalist/natural medicine practitioner to make sure you aren't harvesting toxic pine needles.
To make this recipe even more epic, we added in our Shilajit resin, which is one of the most powerful adaptogens in the world. Our Shilajit Black Gold is a complex mineral resin known for its abilities to support a healthy immune response, improve digestion, boost metabolism, support healing, protect cells, regenerate blood, improve sleep and much more.
This tea is sure to bring vitality to whoever drinks it, so be sure to share with others to spread the word!
Recipe
Prep Time: 5 minutes
Steep Time: 40 minutes or overnight for more potency 
Total Time: 45 minutes 
Yields: 6-7 servings
Ingredients
½ cup fresh pine needles

6-7 cups of water

1 serving of Cymbiotika's Shilajit
Directions
Rinse & chop pine needles

Add water and pine needles to pot until water comes to a boil

Immediately reduce heat and cover 

Simmer on low heat for 20 minutes, then turn off heat and let steep for another 20 minutes (or overnight for more potency)

Pour strained tea over shilajit and enjoy!
In love and health,
The Cymbiotika Team