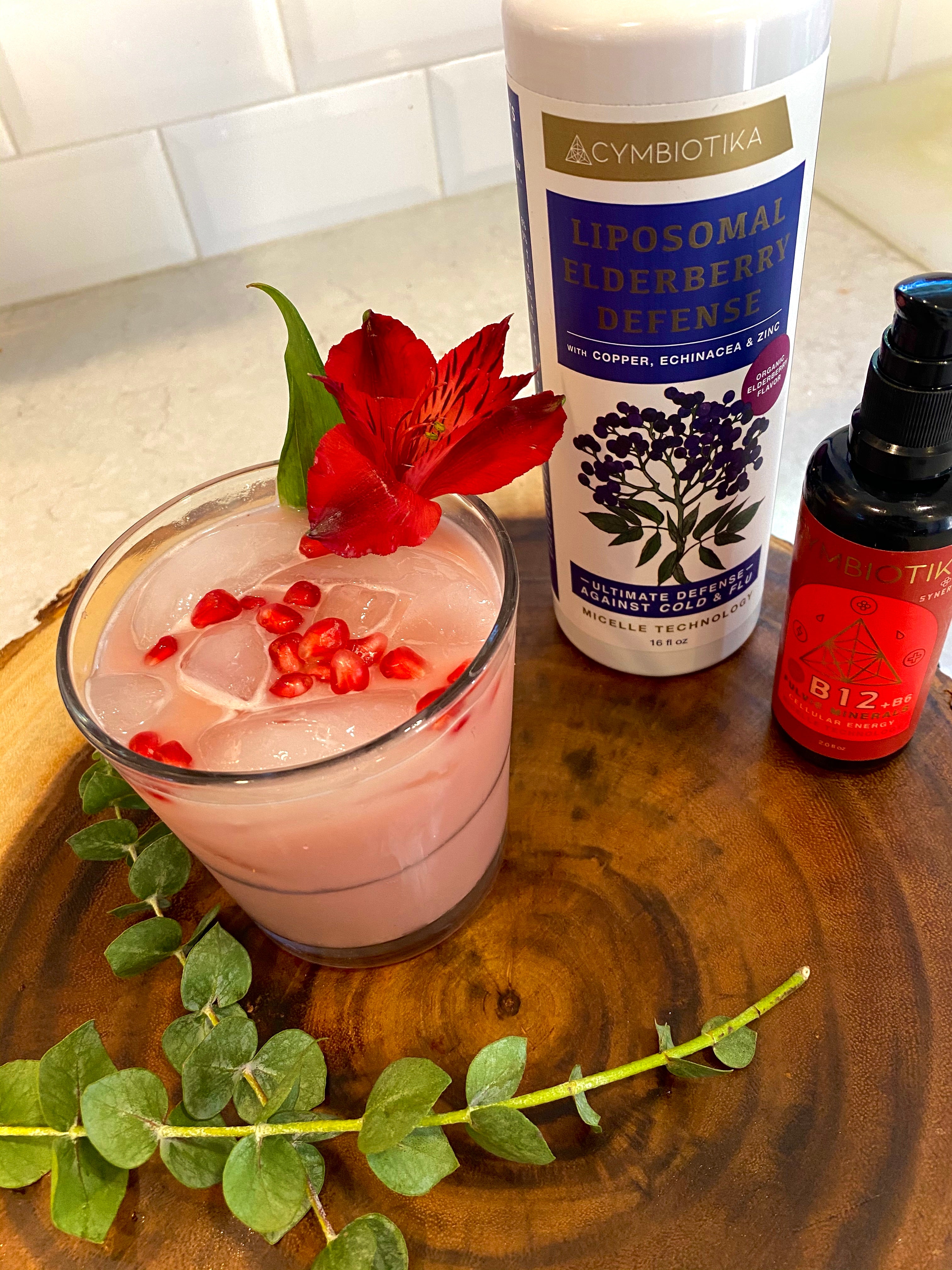 With winter in full swing, we all know how important it is to keep our immune systems running optimally so we don't catch a cold or the flu. We have created a yummy pomegranate mocktail with a hint of our Liposomal Elderberry Defense (and optional Synergy Vitamin B12 & Coated Silver for increased immune support) for the perfect drink that satisfies those sweet cravings and is also healthy for you!
Cymbiotika's elderberry defense contains vitamin C and other compounds that create a powerful antiviral formula that can improve colds, sinus issues, inflammation and more. Along with the elderberry, this formula also contains zinc, copper, echinacea, and selenium to stimulate the immune system for overall wellness year-round. Our B12 supports red blood cell production, enhances mood/memory, and supports the heart and bones. 
Elderberry Mocktail Recipe 
Time: 10 minutes
Yields: 1 serving (1 cup)
Ingredients:
1 cup ice

1 cup pomegranate kombucha

1 tbsp of Cymbiotika's Elderberry Defense

6 pumps of Cymbiotika's B12

Pomegranate Kernels for topping
Directions:
Pour pomegranate kombucha over ice and mix in Elderberry & B12

Top with pomegranate kernels and enjoy!
We hope you love this immune boosting mocktail! Let us know what you think about it on social media and tag us in your photos if you recreate this :)
With love and gratitude,
The Cymbiotika Team