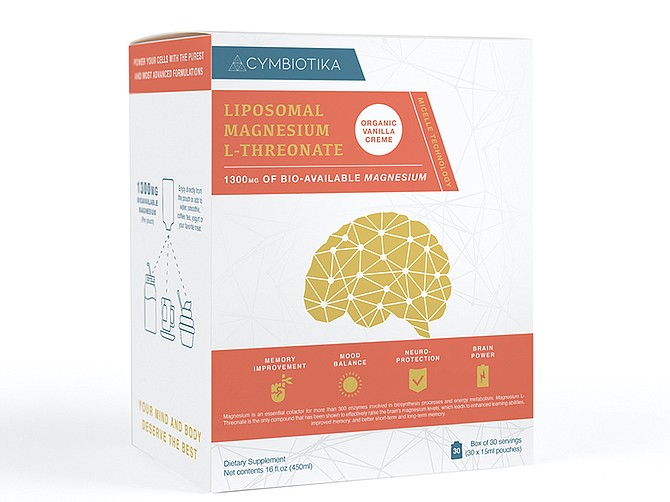 Cymbiotika LLC, an innovative wellness brand, has moved its headquarters from Atlanta, Georgia, to sunny San Diego.
Part of the reason for the relocation, according to Shahab Elmi, the company's CEO, was to centralize all departments in one location and continue to scale the operation.
"San Diego has become the epicenter for medicine in the country, not to mention biotech is here and our two main formulators are here," said Elmi about the decision to bring the company to America's Finest City. "Also, the San Diego weather was a driver for us."
100-Person Call Center
The 10,000 square foot La Jolla location now houses a call center, which is open 24-hours from Monday through Thursday; the back-end support was previously managed by a third-party provider out of the country.
The marketing and sales teams are also now based out of the La Jolla facility, Elmi said.
Concurrently, Cymbiotika opened a logistics and fulfillment center in the city. This part of the business used to be located in Idaho, said Elmi, but is now a five-minute drive from the hub.
The 4,500 square foot space is home to nine members that handle 100% of all fulfillment in-house, he said. Manufacturing, some of which takes place in Pomona, will soon be entirely based in San Diego too, Elmi added.
14 More Products
Founded in 2018, Cymbiotika's introduction to the market was its original DHA omega supplement, said founder Chervin Jafarieh. This year, the company launched 14 more products, he said, including a B12 combo and a charcoal detox. A handful more will be released before the end of the year, he said, with 21 additions to be made next year.
Now, the self-funded company, with a revenue of $1.2M in 2019, is expected to reach $12M by the end of 2020. This will undoubtedly aid in San Diego's overall recovery in the face of COVID-19, as well as have a long-term economic impact on the region.
Health and Longevity
Jafarieh has an extensive background in the health and longevity realm – his parents are health advocates and he is head of nutrition for some of today's top athletes.
For him, this isn't about making a profit. It is about sourcing ingredients from their most natural habitats and using them to create the most authentic and complete vitamin supplement for the betterment of all.
To do this, Cymbiotika sources high-quality, plant-based nutrients and combines them with the most advanced bioavailable absorption technology, he said. It never uses synthetics, GMOs, fillers, chemicals, preservatives, additives or sugars in any supplements. And, it teams with some of the top scientists and integrators for the sourcing and creation of each product, he said.
"A lot of companies are knocking off and mimicking authentic formulations," Jafarieh said. "If you look at the supply chain, they are all getting stuff from the same places, with no knowledge around supplementation. For example, I just purchased our DHA. A pseudo-competitor of ours purchases theirs from China, where there is zero regulation, thus, it is much cheaper. Without giving away price, ours costs 200% more. Yet, we both advertise as DHA. I wanted to do this the right way, identify those outliers and create a brand that people could learn and benefit from."
Education
Jafarieh said the launch of Cymbiotika is also about education.
The reason people don't stick with certain nutritional supplements is because they don't understand the short-term and long-term effects, said Jafarieh. Because of this, along with environmental, farming and cropping changes, among other factors, people are getting sicker and sicker, he said.
To spread the word, Cymbiotika recently launched a brand-new e-commerce site, www.cymbiotika.com. While primarily available directly to consumer, Cymbiotika products are in over 1,000 health store locations and practitioner offices, said Elmi.
Cymbiotika has also invested $500,000 in its technology, said Jafarieh, via a three-year deal to streamline the website's customer experience. The deal includes a marketing campaign, live chat option and video reviews, he said, and should be up and running by end of Q1 of 2021.
Elsewhere, the company is in negotiations with CVS and Walgreens with the hopes of being in big box stores by Q2 of next year.