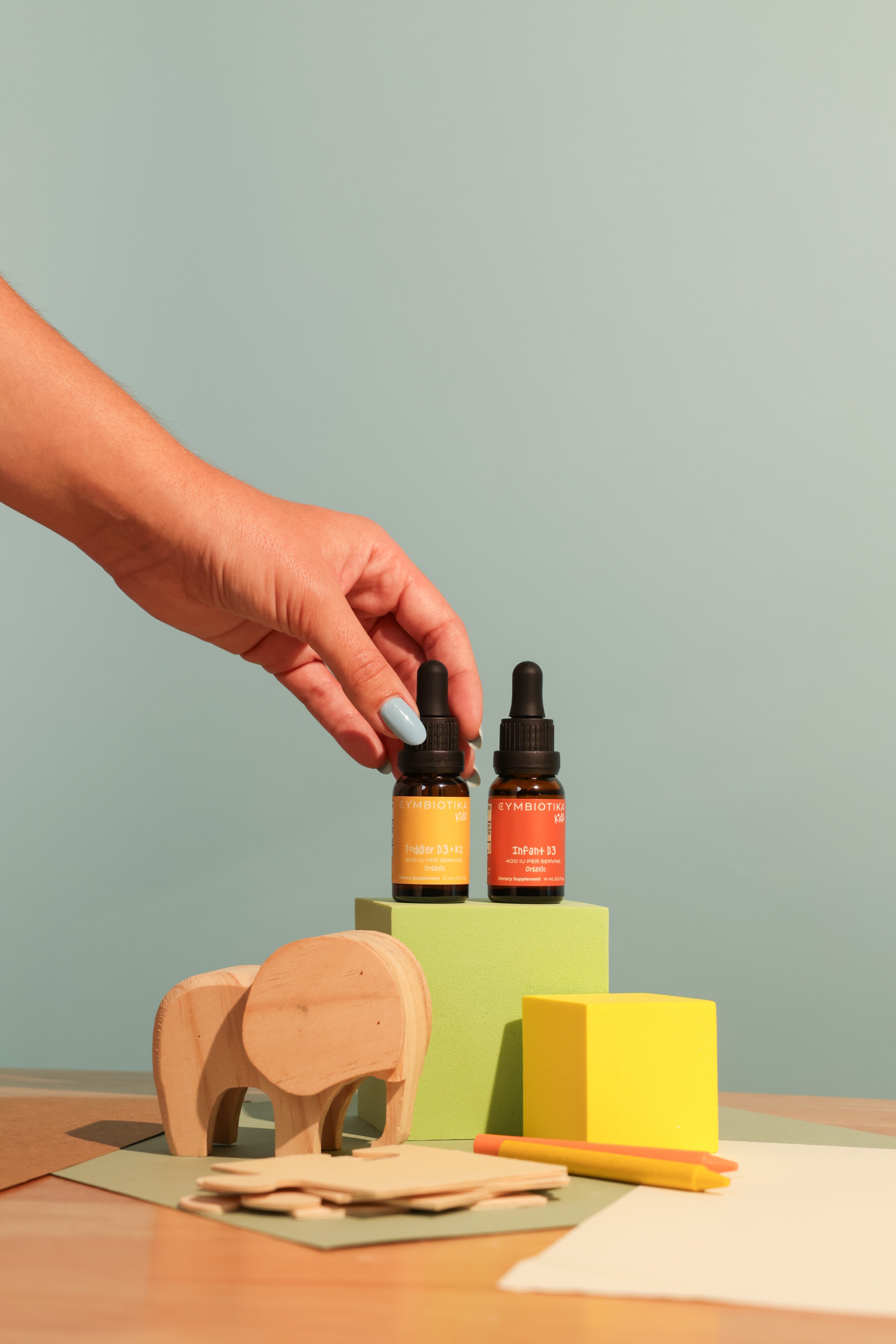 SAN DIEGO – Oct. 2, 2023 – Cymbiotika, a trailblazer in the health and wellness industry, is thrilled to announce the launch of its latest line, Cymbiotika Kids. This exciting new collection is specially formulated to support the health and development of our little ones. Cymbiotika Kids will debut with two products, Infant D3 and Toddler D3 + K2, and is set to hit the market on October 2, 2023.
Cymbiotika Kids is a testament to Cymbiotika's unwavering commitment to providing families with high-quality, science-backed supplements that prioritize purity, potency, and efficacy. These new products have been meticulously crafted to address the unique nutritional needs of infants and toddlers during their crucial growth and development stages.
Infant D3 is a liquid vitamin D3 supplement specifically designed for infants. Vitamin D is essential for developing strong bones and a healthy immune system, and this gentle and pure formula ensures that your baby gets the support they need in their early stages of life. Crafted with the highest standards, Infant D3 contains no artificial colors, flavors, or preservatives, making it a safe and effective choice for your little one.
"We are thrilled to introduce Cymbiotika Kids, our latest line designed to support the health and well-being of children from infancy to toddlerhood," said Dr. Pejman Taghavi, a member of Cymbiotika's Board of Advisors. "At Cymbiotika, we believe that every child deserves the best start in life, and we've poured our expertise into crafting these exceptional supplements to help parents nurture their children's health."
Cymbiotika Kids' Infant D3 and Toddler D3 + K2 will be available for purchase starting October 2nd, 2023. Discover the difference Cymbiotika Kids can make in your child's health journey.
For more information about Cymbiotika Kids and its upcoming launch, please visit Cymbiotika.com.